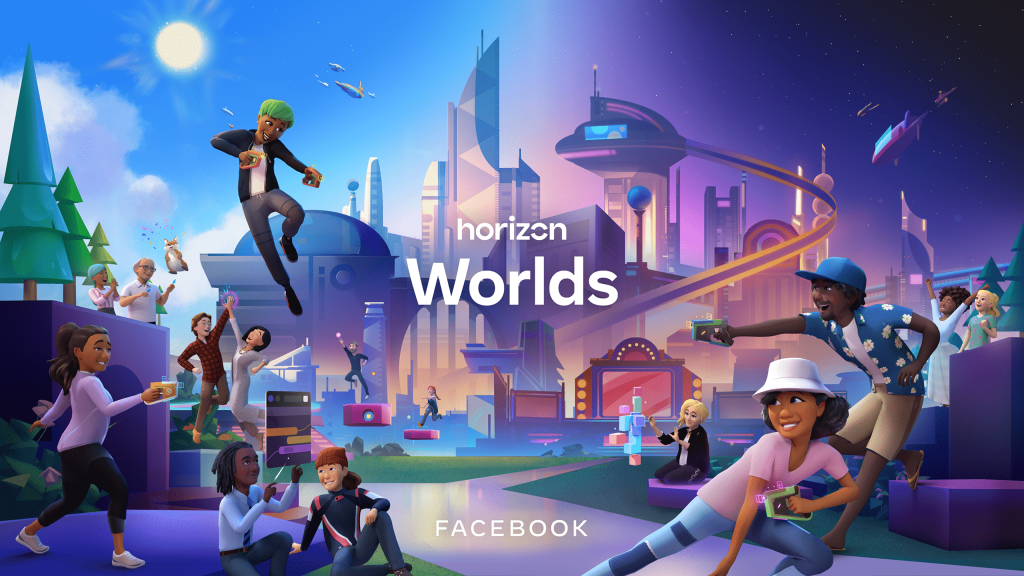 Slowly but surely, Meta is merging Horizon Worlds into the Quest system interface – and vice versa.
For at least a year now Meta has been heavily promoting Horizon Worlds destinations in Quest's default 'Explore' UI tab, with one-click launching directly into those worlds.
In the Quest v57 update Meta even renamed Explore to 'Horizon Feed', and when announcing this Meta clearly depicted how this feed prominently features Horizon Worlds destinations: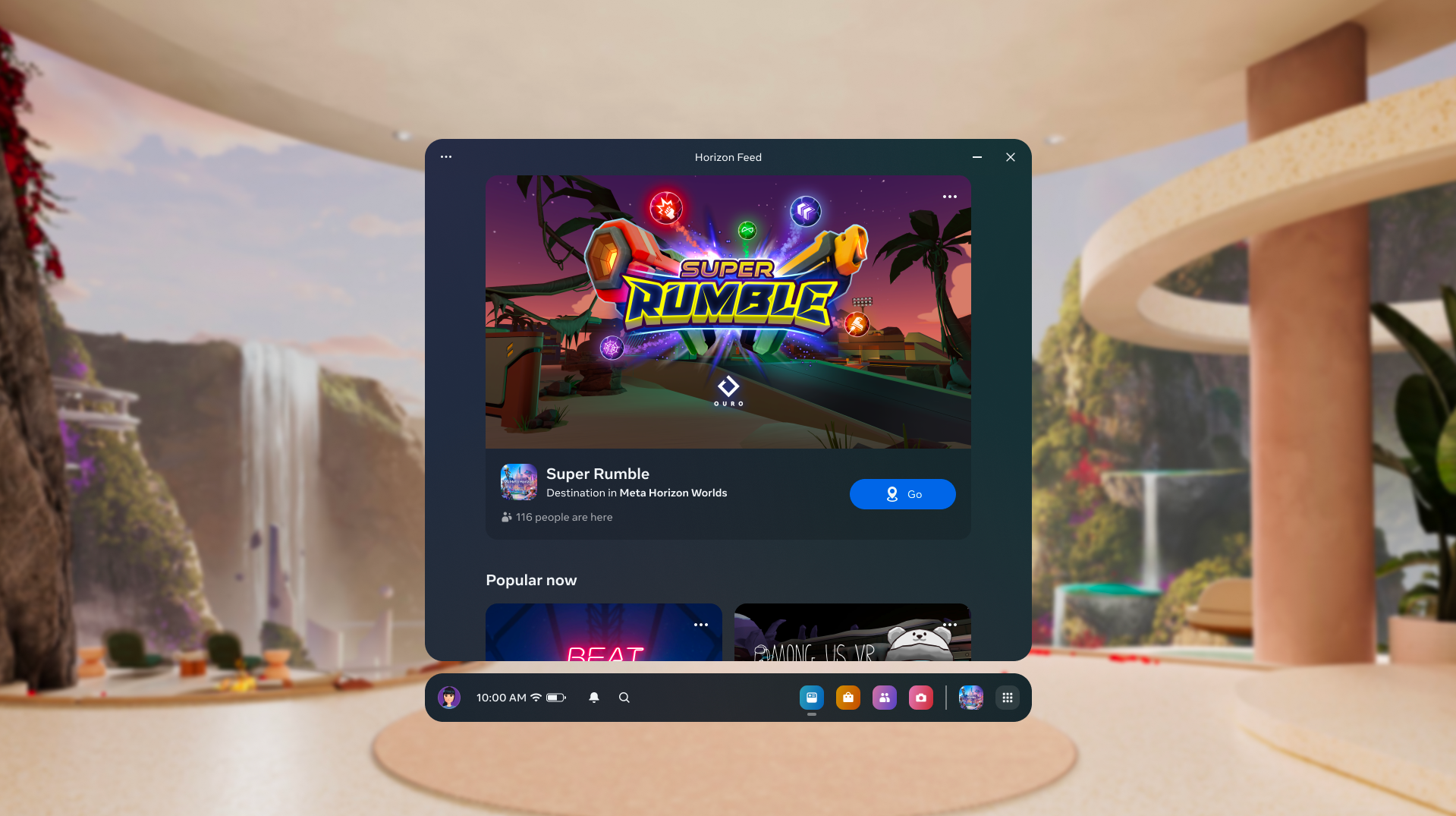 In September, a Horizon Worlds update changed the profile UI to be visually almost identical to the Quest system profile UI, and to show your name and bio from Quest. Updating your name in Quest now updates it in Horizon, and vice versa, effectively merging the formerly separate profile systems.
This week Meta took this merging one step further, unifying the formerly separate text chat systems. When you open a private chat with someone in Horizon Worlds, you'll see the same chat from the main Quest interface, so you can continue it from either place. These chats are also the same chats you can access in the Meta Quest phone app.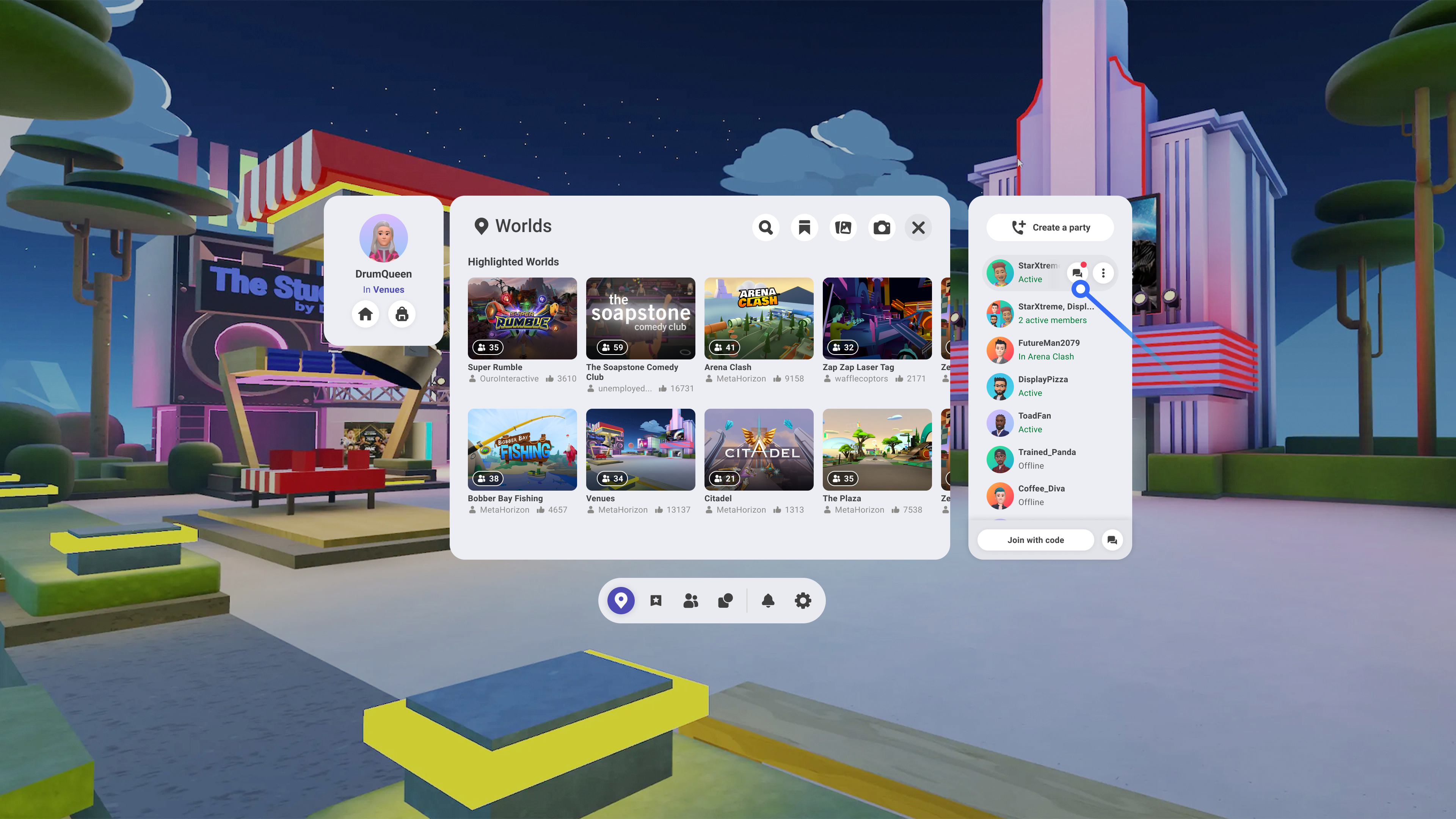 The next step in integrating Horizon Worlds into the Quest experience was teased at Meta Connect, and it may be the most radical.
During the Quest 3 announcement, when Mark Zuckerberg was explaining the Augments feature coming next year, an image on the screen showed how these persistent mixed reality objects would appear in the headset's library via a new tab. But listed right after augments was yet another new tab, Worlds, with the Horizon logo.
While not explicitly acknowledged, this would be Meta giving individual Horizon Worlds destinations a first-class position in your library, rather than having them buried within the app or randomly promoted in a feed.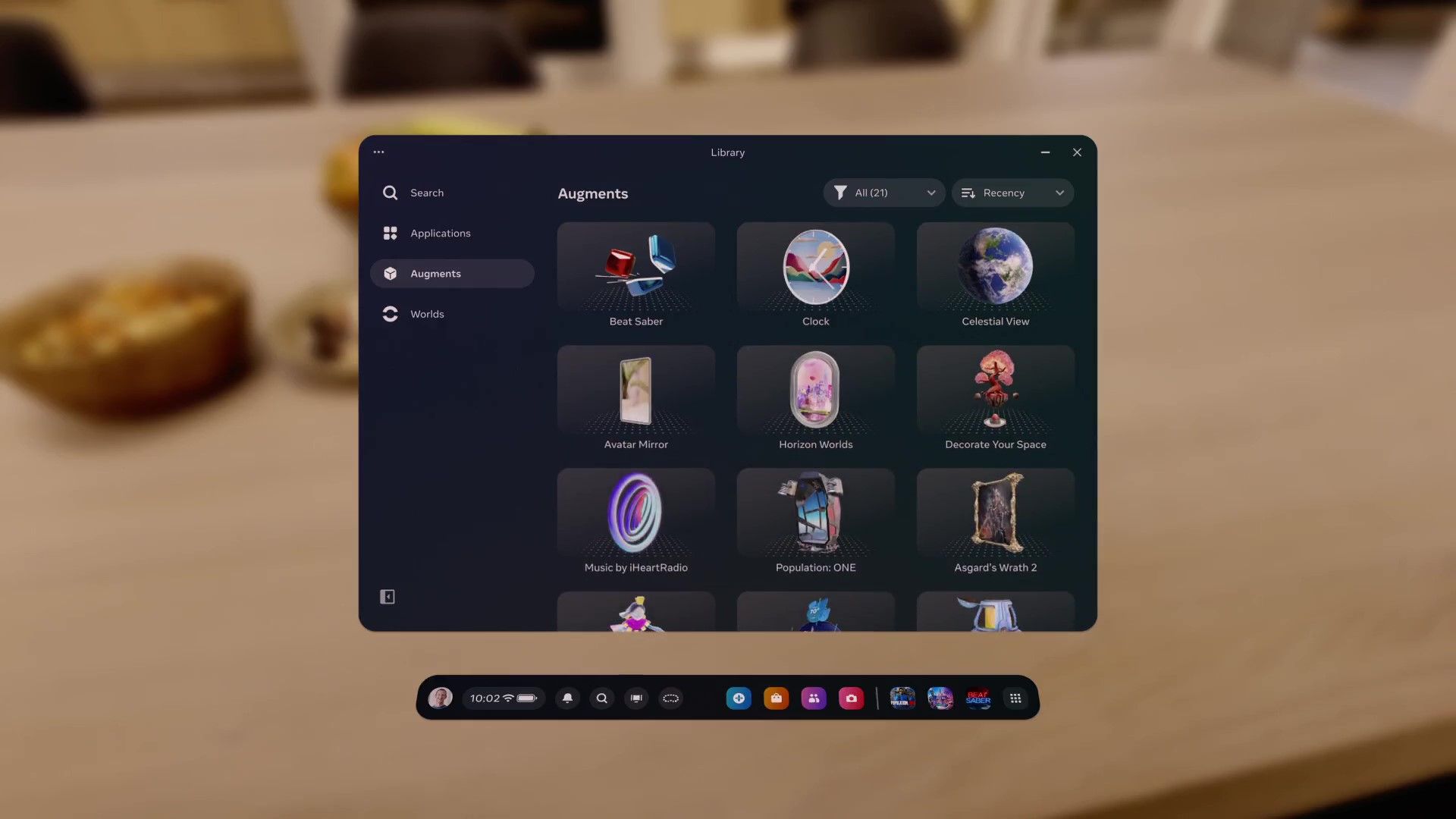 So where might this march to integrate Horizon into Quest go next? The biggest step Meta could take would be to deprecate Horizon Home, Quest's mostly featureless home environment.
It's already confusing that you have an entirely separate home in Horizon Worlds, so Meta could have Horizon Worlds running when no other immersive app is instead of Horizon Home. You'd be in Horizon Worlds home as soon as you leave passthrough. That could be challenging from a performance perspective though, and could open up accusations of anti-competitive behavior from competitors like VRChat and Rec Room.
It's clear that Meta is continuing to invest heavily in Horizon Worlds, recently bringing it to mobile and web and building a first-party studio to ship high quality games inside it. And whether Quest buyers want Horizon or not, Meta is pushing it throughout the headset's software.